Lastest Posts
All of God is for Us
I am making my way through a great book on the central theme of the Gospel message—the substitutionary work of Jesus on the cross. The book is Forsaken: The Trinity and the Cross, and Why It Matters and the author has the odious task of trying to correct much false teaching on...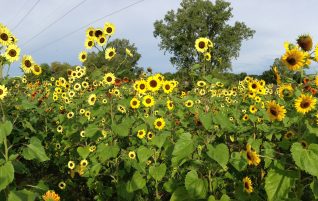 Let there Be! And there Was
In the beginning God created the heavens and the earth. Now the earth was formless and empty, darkness was over the surface of the deep, and the Spirit of God was hovering over the waters. And God said, "Let there be light," and there was light." Gen. 1:1-3 For some...

The crux of the Christmas story is hope, because the heart of the Christmas story is that our cries were heard. The heart of the Christmas story is the fulfillment of a promise. Which makes the heart of the Christmas story the faithfulness of God. What God had promised, He…
I wrote this song many years ago during the 2nd Gulf War. Today it seems even more relevant. While wars rage across the world, the evil within us is even greater. It is from this inner sickness that wars flow. If we desire peace, the grace of God must cleanse our hearts. It is there that peace must begin, and it must begin with the Prince of Peace—Jesus.
© 2014 – 2015, Hudson Russell Davis. All rights reserved.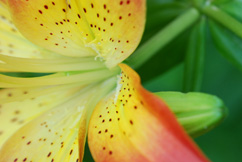 "Moses said to the LORD, "O Lord, I have never been eloquent, neither in the past nor since you have spoken to your servant. I am slow of speech and tongue." Exodus 4:10 God does not simply take and use the equipped, but more often equips and uses the willing. A…