Lastest Posts
All of God is for Us
I am making my way through a great book on the central theme of the Gospel message—the substitutionary work of Jesus on the cross. The book is Forsaken: The Trinity and the Cross, and Why It Matters and the author has the odious task of trying to correct much false teaching on...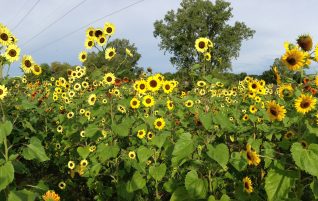 Let there Be! And there Was
In the beginning God created the heavens and the earth. Now the earth was formless and empty, darkness was over the surface of the deep, and the Spirit of God was hovering over the waters. And God said, "Let there be light," and there was light." Gen. 1:1-3 For some...
It is impossible to know how Paul's past actions must have haunted Him. In light of his new revelation his deeds must have appeared even grosser, more horrific. By his own testimony he had been "a blasphemer and a persecutor and a violent man" (1Tim. 1:13). In his mind he was the "worst" of sinners (1Tim. 1:15). And so he was, and so are we.
I was standing in the middle of a room full of people with the expectation of every heart turned towards my face waiting to see my expression. No words came from my mouth. Instead, I simply thought to myself, "Arise my darling…" and knew that I was calling my bride forth. And then, there she was.
I came to this post which had an extended quote by C. S. Lewis on Worship and it blessed me. I came across it, however, because I was pondering 1Tim. 1:17 in which Paul declared: "Now to the King eternal, immortal, invisible, the only God, be honor and glory for…