Lastest Posts
All of God is for Us
I am making my way through a great book on the central theme of the Gospel message—the substitutionary work of Jesus on the cross. The book is Forsaken: The Trinity and the Cross, and Why It Matters and the author has the odious task of trying to correct much false teaching on...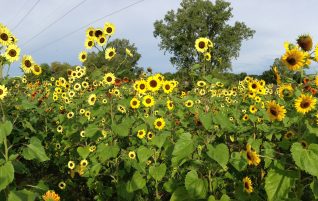 Let there Be! And there Was
In the beginning God created the heavens and the earth. Now the earth was formless and empty, darkness was over the surface of the deep, and the Spirit of God was hovering over the waters. And God said, "Let there be light," and there was light." Gen. 1:1-3 For some...
Probably the best 4th of July I can remember was spent in Washington D.C. beneath the Washington Monument. Earlier in the day I had parked on the Virginia side of the Potomac and biked down to the Mall in DC where my church had a booth. I thought it was fun to…
What is most amazing is that He was in the boat the whole time. There in the midst of the storm, with the driving winds and crashing waves testing body and soul, Jesus slept. If the storm threatened, it threatened Jesus as well, yet He slept.

Fallen humanity resembles a broken and dilapidated old house with faded paint on cracked and peeling walls. The windows are broken and the foundation have shifted. Beneath this wasted wreck of a home is a volcano ready to explode. The need is great. The soul needs transformation. This is, of course,…