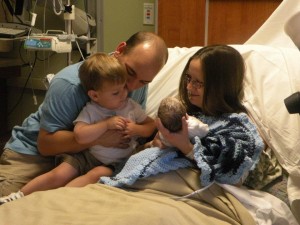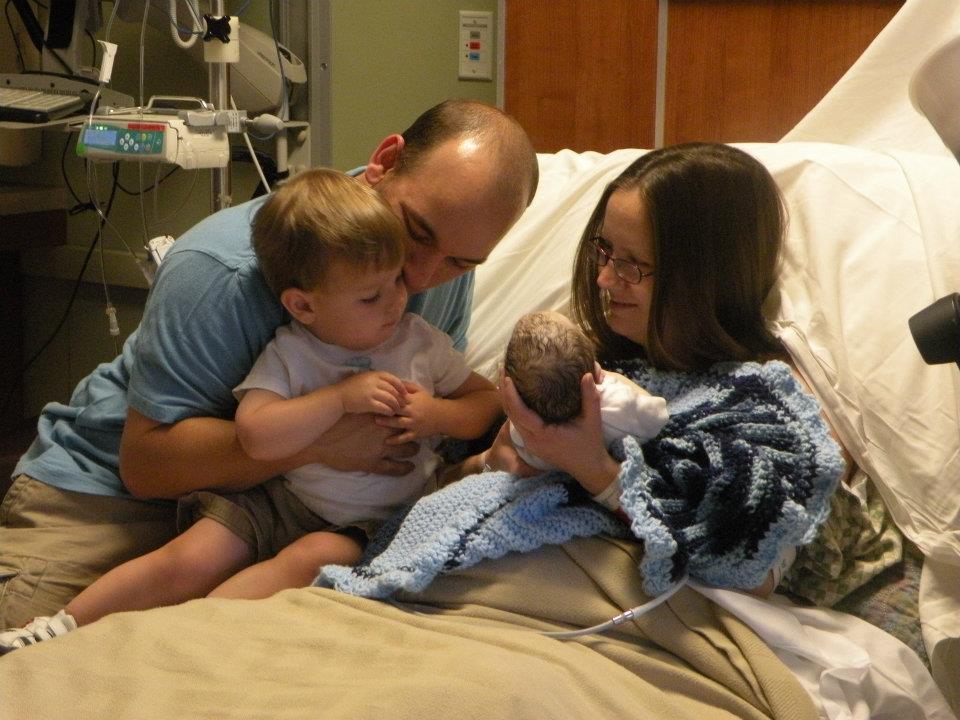 We are fond of saying what we would do in the face of great trials. Experience, however, has a way of silencing such presumption. When the trial comes, when the storm arrives, it will put our boasting to the test. For now we can only hope that our faith will prove true.
Some, like our dear friends Bret and Jessica Delmez, can say what they would do in the face of great trial, because they have been through the fire. They can testify to the power of faith and the blessing of the family of God. They know what it is to have their little boy died hours after his birth.
I can speculate what I might do. I can hope that I would endure and praise God. They can testify that they endured the trial while praising God.
We have their picture on our refrigerator, and it reminds of their trial. It also declares the harshness of life. They took the picture in the hospital room as they held their little boy for a few moments of hello and goodbye. It is a difficult moment to see, but every time I see it the picture forces me to look closer, and it always strikes me that something is missing. Sorrow and despair cannot be found in that picture, not in that moment.
To be sure, sorrow may have been off-screen, sadness was in their hearts, but these did not make it into the shot. I am certain their hearts were breaking at the thought that these were the first and last moments with their beloved child. Sorrow must have been alive and well in that room, but it was not captured in the picture.
What the picture shows is joy. Strange as it may sound, each time I see the picture I smile. Why? I smile because they are smiling, because they seem so happy. It seems as though they were so caught up in that moment that there was then no time for the deep sorrow. It was there, but cloaked by their joy.
What they did after that and what they did before I cannot say, but the picture tells of their joy and so the picture brings me joy. The Delmez bring me joy.
No doubt, should I find myself in similar circumstances, I will want them near. But even more, I will want to stand with the same faith that encouraged them to rejoice. God knows and understands more than we do and this is why we put our "hope in his unfailing love" (Psalms 147:11). We trust Him for those things that are beyond us, because His wisdom and love are beyond us (Is. 55:8). Were it not so, that picture would look a lot different.